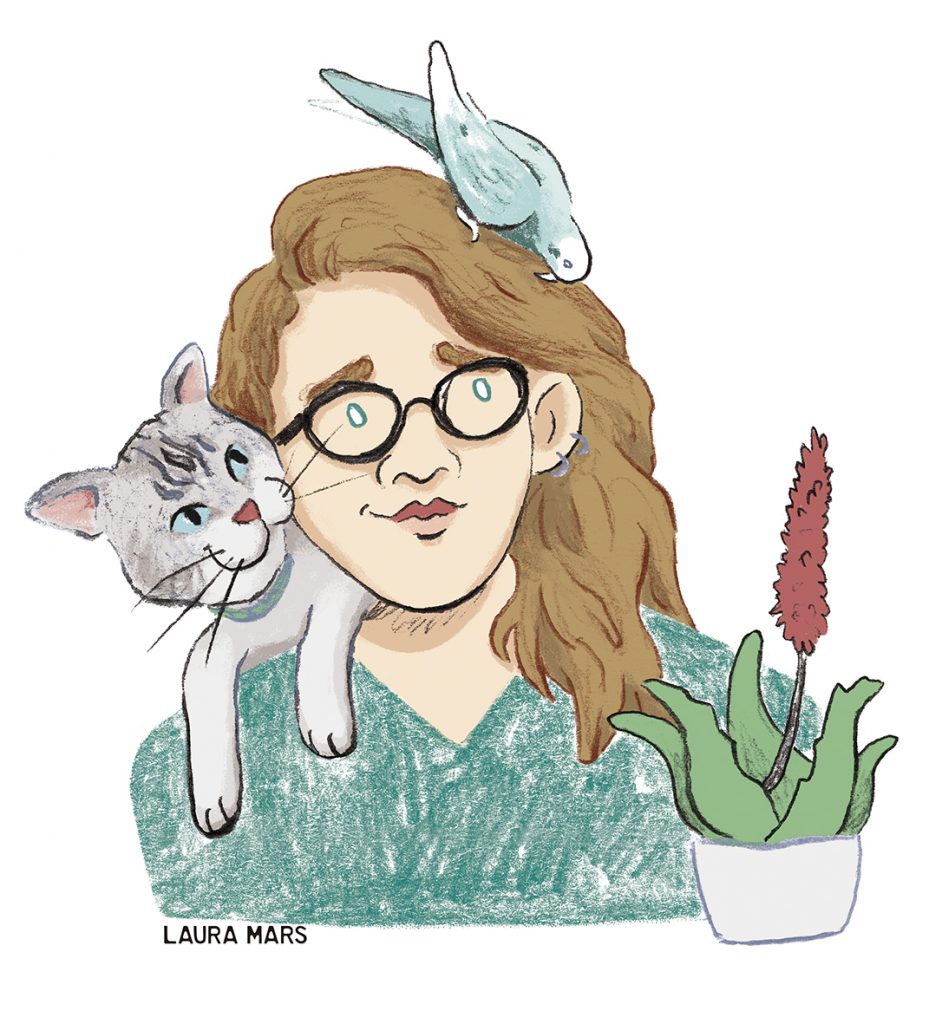 I'm Laura Mars,
a freelance
illustrator
Currently, I am a doctoral student in the Art: Production and Research program (Polytechnic University of Valencia, UPV). I base my research and illustrations on issues of concern to contemporary feminism.
I always try that my illustrations contain a social reflection, that speaks of inequalities and injustices. First, I work them by hand (I love traditional techniques) and, then, I finish them digitally. I like that they look imperfect, but clean, naive, but forceful.
-Graduated in Fine Arts and Master's Degree in Artistic Production (Polytechnic University of València, UPV).
-Master's Degree in Secondary Education Teacher, drawing speciality (University of València, UV).
-Scholarship at Accademia di Belle Arti di Macerata (Italy).